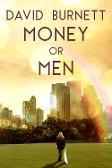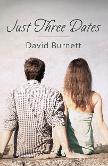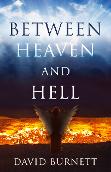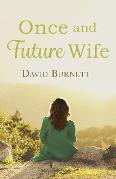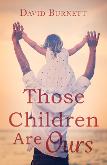 Money or Men
Love or loot? Erin must choose between the money of which she has long dreamed and the man who she has loved. Eight years ago, she chose "loot" when Chris, her former husband, competed for her hand against the god of money. Now, with a promotion within reach, she is poised to take her place among the elite of Wall Street. She will soon be working twenty-four-seven to reorganize a failing company, and she has been ordered to find someone to care for her children. more
Just Three Dates

Should you only marry for love?
Since breaking with her last boyfriend, Karen has refused to trust any man her age. For the past three years, she has not dated the same one twice, and only one in ten has received even a goodnight kiss as she turned him away. Karen is an artist. She follows her feelings, lives in a cluttered loft, and gushes over vivid sunsets. more
Between Heaven and Hell
As Heaven divides and Hell arises, angelic hearts will be broken . . .
Devoted to one another, Adryel and Ramael must each choose a side in the brewing war over the creation of humanity: God desires to breathe life into his new creation, but Lucifer is intent upon sabotage. more
Once and Future Wife
When Jennie Bateman tosses her medication, the demons of her bipolar disorder, the same ones that shattered her marriage two decades earlier, return with a vengeance, conspiring to prevent her from securing the love and happiness that finally seem to be within her grasp. more
Those Children Are Ours
Jennie Bateman screamed at her daughters, cursed at her husband, packed a bag, and walked away. Twelve years later, she petitions the family court for visitation with her daughters, Alexis and Christa. Her attorney tells Jennie that, ordinarily, she could not imagine that some type of visitation would not be granted. But, she warns, the situation is hardly ordinary. more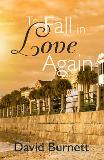 To Fall in Love Again
Drew Nelson did not plan to fall in love that morning. He did not plan to make a new friend. . He resisted all of Amy's attempts to draw him out. But when the flight attendant offered coffee, a muscle in Amy's back twitched, the cup tipped, and the hot liquid puddled in Drew's lap. Then they began to talk! more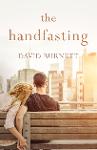 The Handfasting
Ten years had passed since they joined hands at the high altar of the old abbey church, ten years since they were handfasted, engaged to be married. It had been ten years in which Katherine had finished college, completed med school, and become a doctor. For ten years they had not seen each other, had not spoken, and had not written more

The Reunion Semifinalist - Best Indie Book 2013
It is the fear of separation from everything she loves that brings Allison Bannister to the beach. She stops on the steps that lead down to the ocean. She is alone. The sun is setting behind her; the tide is rushing in, and dark water is licking at the bottom step more